News
The first issue of the journal "Nature"
It is one of the oldest and most prestigious scientific journals. Its first issue was published on November 4, 1869 and it was this historical edition from the collections of the Main Library of the Wrocław University of Technology that was deposited on the AZON platform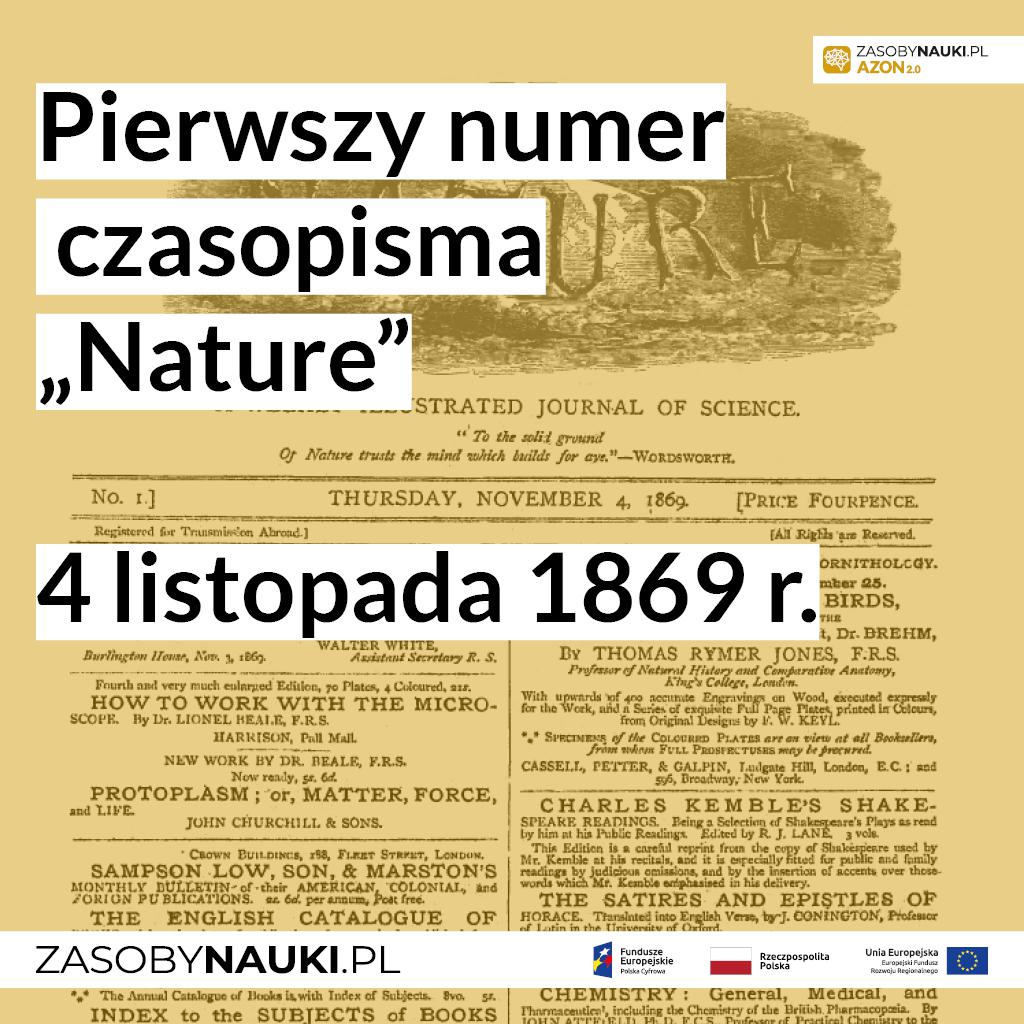 The British "Nature", because we are talking about it, is published as an illustrated weekly, its founder was the English scientist and astronomer Norman Lockyer (he discovered the element helium in the solar spectrum 27 years earlier than it was found on Earth).

The weekly, unlike most highly specialized scientific journals, describes discoveries in all areas of natural, engineering, exact and economic sciences. It is famous for applying the principle that texts should be understandable to laymen, although they should not be overly simplified, as in popular science publications. Papers submitted for publication in the journal are evaluated by independent reviewers. Less than 8% of the submitted works are accepted for publication.

For years, "Nature" has had one of the highest citation rates (impact factor) of all scientific journals published in the world.
In the first, historical issue, which was deposited on the AZON platform, you can read, among others about the pollination of flowers blooming in winter, the meeting of German naturalists and doctors in Innsbruck, the state of the traveler David Livingstone, or the opening of the Suez Canal. Of course,
there are also advertisements and advertisements, but also a list of literature from various fields of natural sciences.

The magazine can be viewed on the AZON platform:
https://zasobynauki.pl/zasoby/nature-a-weekly-illustrated-journal-of-science-1869-volume-1-no-1-november-4,37812/